Private Office Space Rentals
Private Office Space Where You & Your Team Can Excel
Our private office spaces come fully furnished and wired, so that you can be up and running immediately. You will be inspired daily in our beautifully designed workspace, which features exposed ceilings and nostalgic modern decor. This is not your typical corporate office or executive office. This space is crafted for your team to enjoy privacy along with access to all of our amenities and services. For those looking for a space to make their own while still connecting to the BizHaus community and support, get one of our private offices for rent as your ideal workplace.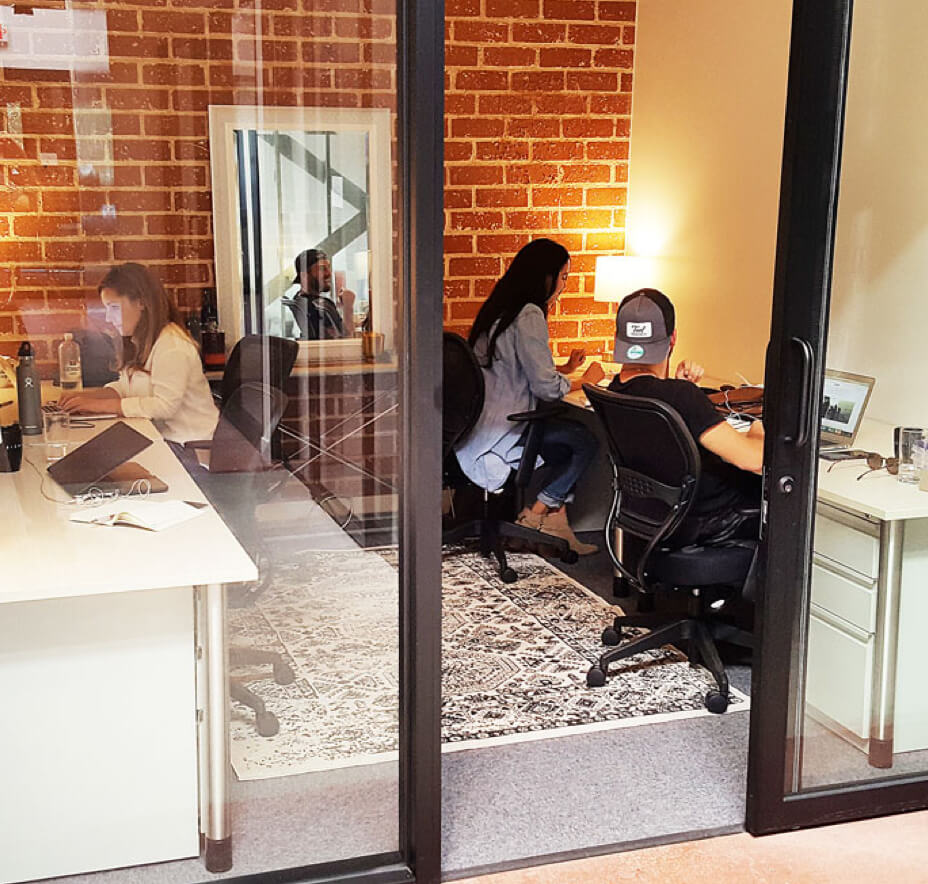 Office Space with All the Amenities
We have put together resources and services for you and your team to enjoy while you work in a private office space. Our amenities are fit for individuals and teams looking to take their work to the next level. From friendly reception and guest services to a refreshing variety of beverages, we have chosen these elements to elevate your workspace experience. You bring the work, and we will bring the rest.
Ethernet and Wifi
Receptionist service
Mail handling
Office supplies
24/7 member access
On-site parking
Kitchen
Refreshments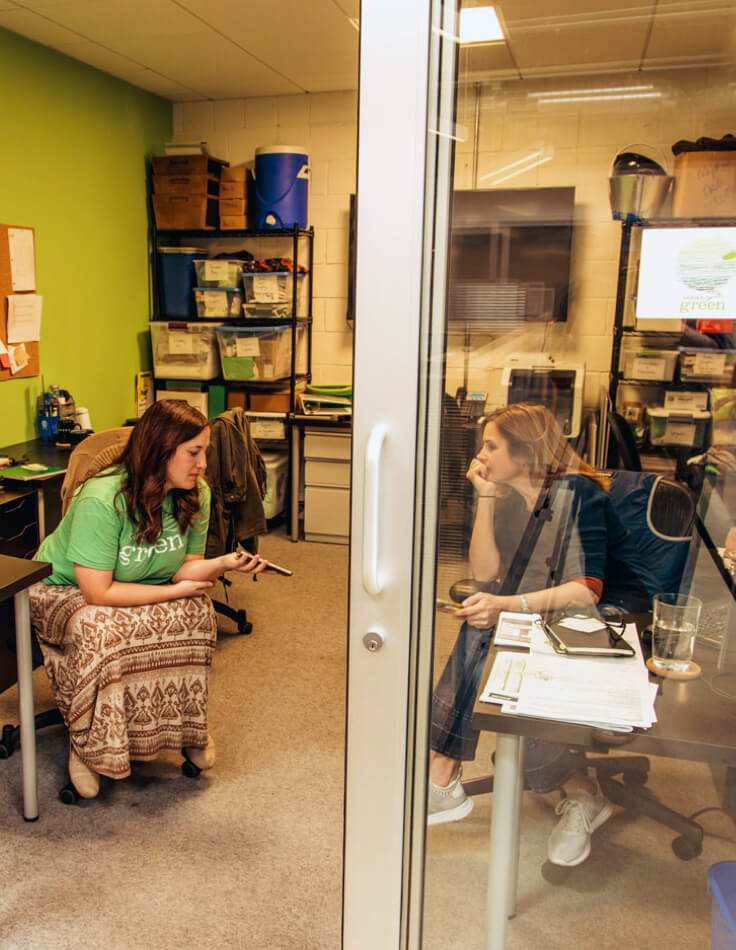 Working in a Collaborative Community
Our private office members are able to work in a bright, secure space while still enjoying being part of a larger coworking community. The nature of work is changing, with collaboration as the catalyst. Our office space memberships are the perfect way for you and your team to work internally with the added opportunities to network with hundreds of other members in interesting and complementary businesses. Get advice from another CEO, collaborate on a pitch with a fellow member, or simply get inspired by the work of those around you from your private office. There are always new things to learn from your neighbors and those around you that could boost your business. Even in a private office space, there is room to be better together.
Enjoy all the benefits of a private office space without all of the hassle. While you focus on work, we are taking care of reception for your clients and guests, mail service, beverages and office maintenance. We are here to help you and your team take your work to the next level.
Just outside the doors of your private office are hundreds of other members ready to help with issues, give you opinions, or to just grab a cup of coffee with. Our move-in ready offices and common areas immediately provide a professional image for your company and team. We are excited to work with you to find the office space that best fits your business needs.
Benefits of a Private Office Space
Professional Feel
Our workplace culture, established business feel, and accommodating services are available to those interested in our private office membership. This workspace is designed for inspiration & success.
Personal to You
Private office space is for individuals and teams looking to elevate their workplace experience in a space they can call their own, while also having access to collaboration with other businesses.
All-Access
You and your team will have access to friendly guest reception, convenient mail service, quick internet access, refreshing beverage service, beautiful conference rooms, and invitations to membership events.
We'd Love to Hear from You
Check out our locations to get the In-Haus experience. Our team is eager to find your perfect fit.