Open Desk
The Freedom and Community of an Open Desk
Our open desks are the perfect option for those looking to work in a coworking environment with the flexibility to show up, grab a seat, and get to work. Everyday is a new opportunity to try out a new workspace and discover different environments that best suit your style of work. This workspace option allows you to be dynamic in your work, and gives you the freedom to start fresh in a new space everyday. Each space is designed to promote productivity and provide all the benefits of working in a thriving coworking space.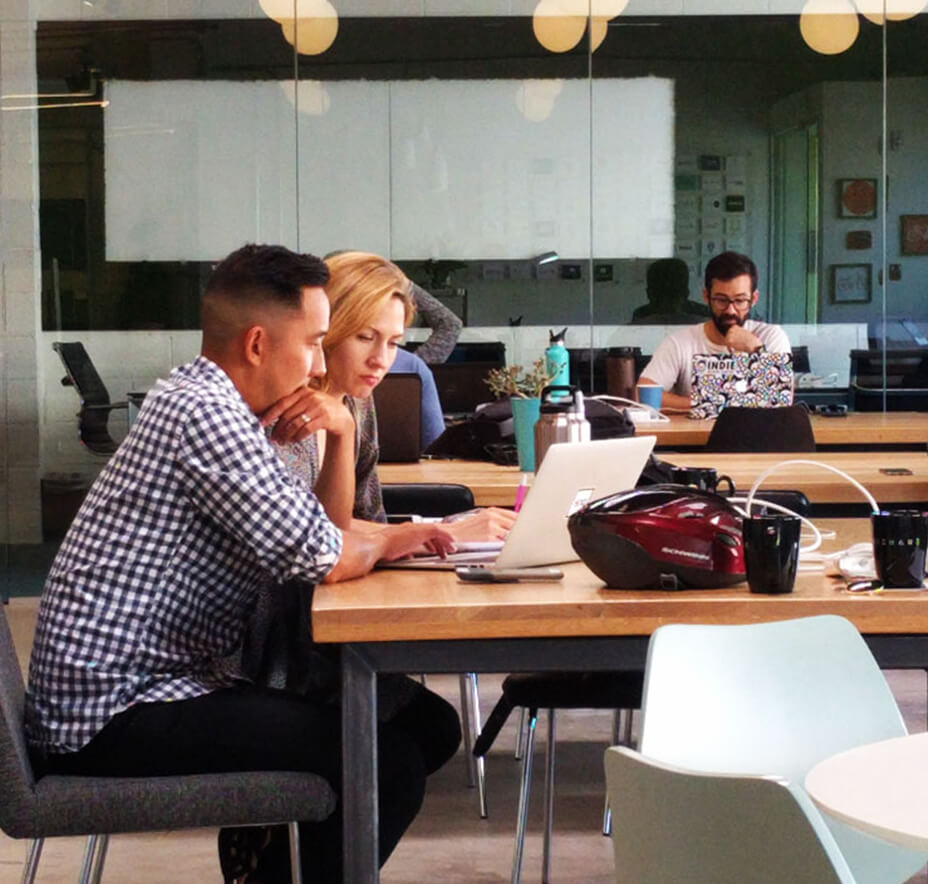 Different Open Desks, Same Amenities
Our open desks allow you to feel the freedom of exploring our creative interior, or to take your work to our outside lounging areas. You can always rely on being greeted by our friendly receptionist, and expect to find a seat in a bright and inspiring environment. Wherever you land each day, these workplace amenities are available.
Ethernet and Wifi
Receptionist service
Mail handling
Office supplies
24/7 building access
On-site parking
Kitchen
Local beer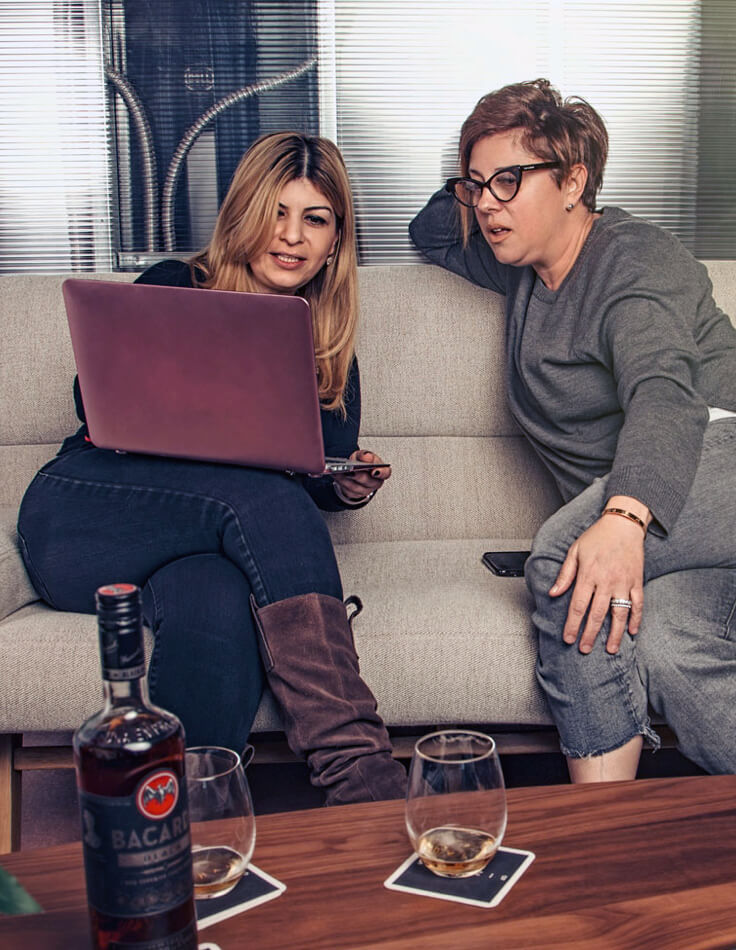 The Choice, and Space, is Yours
The flexibility of an open desk gives you the opportunity to set up shop in different workspaces depending on your goals for that day. If productivity and focus are key, you might choose to set up in the work lounge area to work side by side with other open desk members. If collaboration is the goal, perhaps you'll choose to work in the outdoor patio or kitchen area which encourages more discussion and social interaction with fellow members. Your work is important to us, so we have designed an office space that is open and collaborative, without the burden of typical office space maintenance and responsibilities.
Enjoy a beverage on our patio space, or plug your computer next to a couch and call that your office space for the day. If you need to meet with a client, book a time in one of our beautiful conference rooms. The choice is yours, and our open desk plan provides the ultimate in flexibility for your workspace.
The diverse businesses within our coworking office space provide ample opportunities for you to connect with others to compare notes on a client, get an opinion on your new logo, or discuss the latest business trends. As part of the BizHaus community, you'll have access to an incredibly talented and thoughtful network of like-minded business owners, entrepreneurs and freelancers who are always open to assist. Open desk space memberships balance networking within the office space with the ability to independently focus on your own work.
Benefits of an Open Desk
Professional Feel
Our workplace culture, established business feel, and accommodating services are available to those interested in our open desk membership. This collaborative workspace is designed for inspiration and success.
Variety of Space
Open desks are for individuals looking to elevate their workplace experience in a collaborative space, while not being limited to just one section of the office. Every day brings new opportunities.
All-Access
You will have access to friendly guest reception, convenient mail service, quick internet access, refreshing beverage service, beautiful conference rooms, and invitations to membership events.
We'd Love to Hear from You
Check out our locations to get the In-Haus experience. Our team is eager to find your perfect fit.