Conference Rooms
Conference rooms
Our conference rooms are designed for everything from a large board meeting to a small team presentation. Equipped with monitors, fast wifi, and modern decor, our conference rooms provide the ideal environment for your business. Easy scheduling and booking makes it convenient for you to get down to business with your group in a professional office space. Whether you are starting a new business plan or closing a big deal, we have the perfect conference room for you.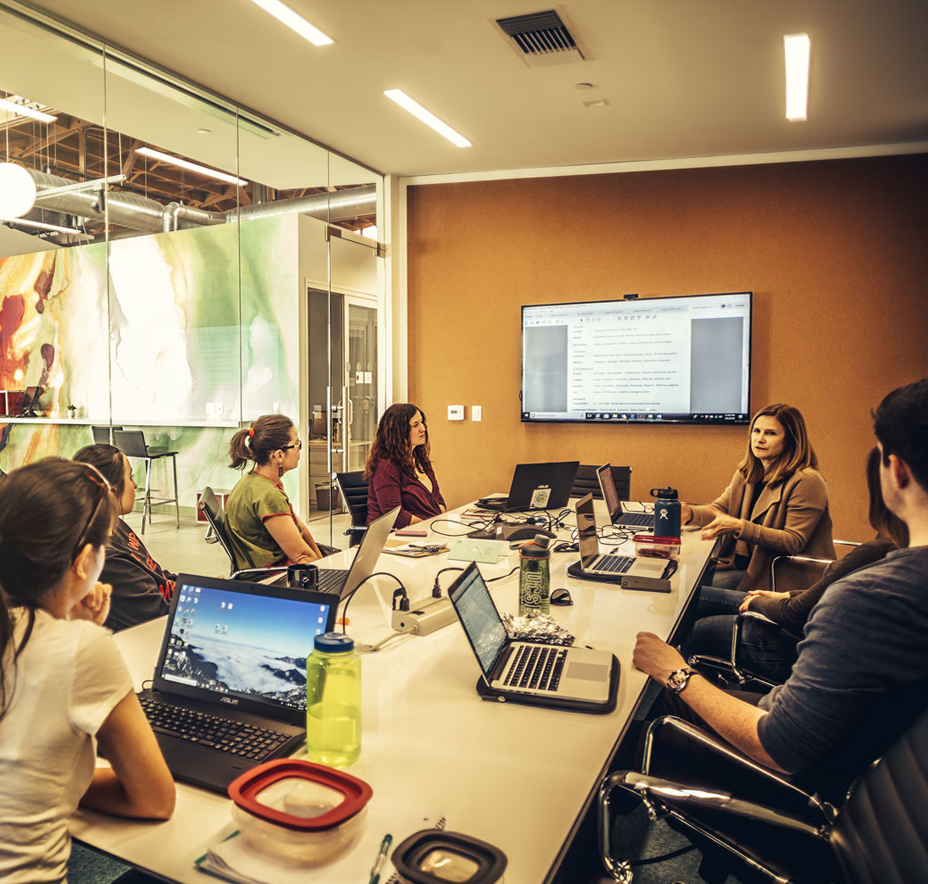 Conference Room Amenities
The guest reception service to welcome clients, fast internet access, refreshing beverage services, and tech support on hand for any technical difficulties all play a role in making our conference rooms the ideal space for your next meeting. Our amenities below have been carefully crafted to give you and your team every opportunity to meet internally, give a successful presentation to a client, or collaborate with another business.
Ethernet and Wifi
Receptionist service
Mail handling
Office supplies
24/7 building access
On-site parking
Kitchen
Local beer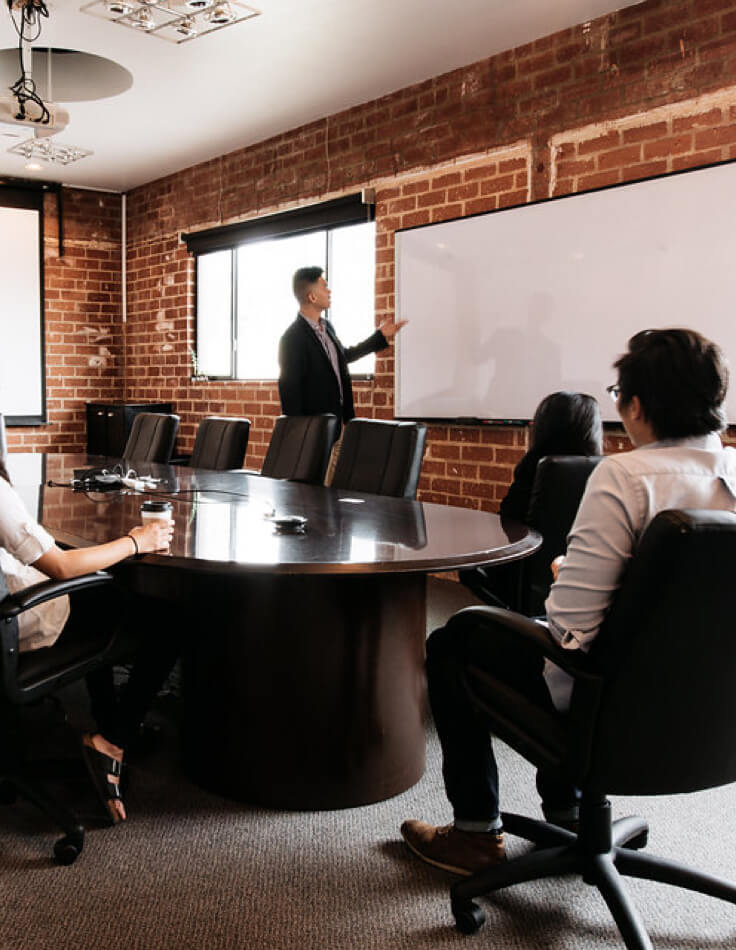 Engage with Your Team in a Professional Space
Our conference rooms can accommodate private small meetings for four people to large gatherings of 30+ people. Each room is uniquely designed and provide different environments. We have conference rooms called the Fish Bowl, Library and Vault (built inside a real vault)! Most are equipped with speaker phones, audio-visual equipment, and well-designed office space furniture.
Because your work is important to us, we have taken a special interest in providing different kinds of spaces to suit your workplace needs. Whether you are a private office member, open desk member, or dedicated desk member, you can easily book conference rooms through our online booking platform with a click of your mouse. Like private offices, conference rooms provide the confidentiality of an enclosed space inside of our coworking space. Our conference rooms are the ideal environment within which to collaborate and connect within your team, with clients or with other members.
Whether meeting with clients or convening with your team in the BizHaus office space, our workspaces -- including the conference rooms -- help elevate the way you work. Friendly reception services welcome guests to your BizHaus office where they will have access to all of the amenities that you enjoy as a member. Once your guests enter our office space, our goal is to make them feel as welcome as if they were members!
Benefits of our Conference Rooms
Professional Feel
Our workplace culture, established business feel, and accommodating services are available to those interested in our conference rooms. This confidential workspace is designed for inspiration and success.
Quick & Easy Scheduling
For our members, conference rooms are as easy to rent as pressing a button. We want to make getting around the table with your team, a client, or networking partners as convenient as we can.
Designed for Success
You and your team will have access to the phones, monitors, and specially crafted interior design of our conference rooms. From our amenities to our furniture, we have created the ideal environment for these private rooms.
We'd Love to Hear from You
Check out our locations to get the In-Haus experience. Our team is eager to find your perfect fit.